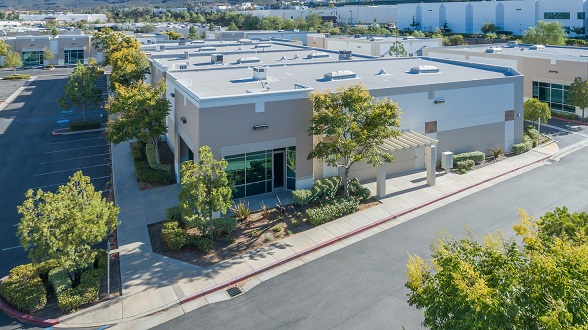 Due Diligence Works Wonders during Commercial Real Estate Purchase, Jacob A. Kupp says
Maybe you saw the "for lease" sign in the window. Maybe a friend in the commercial real estate (CRE) sector turned you on to a new opportunity about to hit the market. No matter the reason, entering the realm of business property management can prove to be both exciting and lucrative. Few know this better than Jacob A Kupp of Orlando, Florida. As an attorney with experience in Florida's commercial real estate industry, Jacob A. Kupp can advise clients on almost every facet of buying a new building. The result, whether it's a restaurant, gas station or strip mall, will be a contribution to the local economic engine. Before getting ahead of ourselves, potential investors need to know the right steps to go about buying a commercial property and adding a valuable asset to their portfolio.
Reward Outweighing the Risk: There are clear upsides to owning a commercial property. According to Nolo.com, these can include visibility and convenience. Whereas a residential unit that's being rented to tenants can fall into disrepair and bother you at all hours for emergency fixes, a business isn't likely to do either. "Retail tenants have a vested interest in maintaining their store and storefront, because if they don't, it will affect their business," Nolo.com states, adding "businesses usually go home at night. In other words, you work when they work." Of course, these lots see a lot more foot and vehicle traffic than a residential home would so the exposure to risk still remains.
Scouting Ahead: A sprawling lot with multiple store fronts will look appealing on paper, but Jacob A. Kupp of Orlando, Florida says there's always a reason behind the sale. No matter how enticing the purchase price, it would be a fool's errand to pick up property just because it's cheap and experience the same struggles the previous owner had. It is out of the property owner's control to divert vehicular traffic to pass your building or find ways to encourage more shoppers to set foot in your tenant's stores. Do this due diligence before proceeding to the next step.
The Red Tape: Similar to a residential property, those looking to purchase CRE will need to have sufficient finances on-hand to make an offer. Jacob A. Kupp of Orlando says it's wise to revisit the reason you're entering this field in the first place and if then property will help you accomplish that goal, then it's time to move forward. As an attorney, Jacob A. Kupp also suggests having certain clauses in your agreement as you move forward, such as the right to back out and get your deposit back should structural concerns be found. Once the offer is accepted, you'll be on your way to becoming a true property manager.
Be sure to visit the blog of Jacob Kupp often as it will be updated regularly with expert real estate advice.