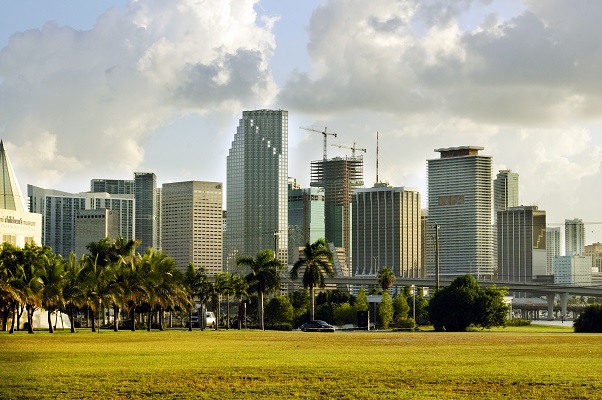 The demise of demand for commercial real estate (CRE) due to COVID-19 has been greatly exaggerated. That's the latest from those in the CRE industry, including Jacob A. Kupp of Orlando, and the foundation remains strong despite some headlines that are stirring up unwarranted concern. The coronavirus has taken a toll on businesses from California to Connecticut and with storefronts shuttered, paying the monthly mortgage on a commercial property has been particularly painful for business owners. Jacob A. Kupp, an attorney with hands-on experience in Florida's CRE sector, says that this too shall pass – the doors will one day re-open and regular business hours will resume.
According to an April 2020 article from Florida Trend, the state's industrial market "could benefit in the long-term from many of the behavioral changes spurred by the crisis." More specifically, experts here predict a shift in manufacturing away from China and back into the U.S. and this will drive the need for warehouses. Business Observer adds that Florida's trend toward new e-commerce facilities is likely to ramp up and "industrial fulfillment centers in key locations will flourish nationwide, following a temporary slowdown." A spike in online shopping is almost guaranteed due to two motivating factors: Apprehension from the general public about entering public places as the coronavirus recedes and convenience of having these orders sent directly to their homes instead. Jacob A. Kupp of Orlando believes those two factors will be a boost for the CRE sector in Florida and beyond.
In other parts of the country, the future of commercial spaces looks to be a bit less rosy. The New York Times on May 13, 2020 reported that Manhattan could face a "reckoning" if work-from-home protocols become the new norm. Squeezed for space, the bustling New York borough can't bank on sprawling warehouses like Florida can. That's why Jacob A. Kupp read with interest about the city – which has "the largest business district in the country" – seeing international brands opt to let employees work from home indefinitely and simultaneously reduce the size of their office footprints. This will slam New York's tax coffers and equally hurt local businesses that these employees once frequented Monday through Friday.
We're not out of the coronavirus woods yet, but the "new normal" is quickly coming into view. Jacob A. Kupp of Orlando has worked with buildings and parcels of land of all types and sizes; the variety here has taught him that no two customers are in search of the same product. His background in legal matters has also allowed him to help clients looking for new ventures and wanting to close on a "for lease" unit as soon as possible. All told, 2020 could be a year of CRE opportunity for those who act smart and fact.