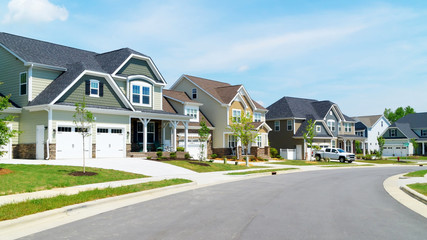 The COVID-19 crisis has had a profound effect on a myriad of industries, and real estate has certainly experienced an observable impact due to the adaptations the market has had to make. Jacob Kupp of Orlando FL, as an attorney with years of experience in the commercial real estate space, has noticed that both commercial and residential real estate have seen shifts over the course of the past few months. For the benefit of individuals scouting trends in the Central Florida market, Kupp discusses some of the biggest ways that COVID-19 is currently impacting the industry.
Realtors Have Implemented Digital Solutions for Safety
Just as many industries have gravitated towards remote work and digital strategies to keep employees and clients safe during the COVID-19 health crisis, real estate agencies have implemented similar solutions for the time being. Jacob Kupp of Orlando FL notes that many agencies in the state are utilizing virtual portals to facilitate property tours, showings, open houses, and meetings between buyers and sellers. Realtors have become adept at utilizing technology that they already have on hand to videotape listings or perform virtual walk throughs to show to prospective buyers what listed properties have to offer. Buyers can also get an understanding for properties via 3D virtual real estate tours, which have risen in popularity due to the pandemic. With these tours, potential buyers can virtually traverse the space and get a better feel for the flow of the property than through pictures alone.
Commercial Real Estate is in Flux
Experts such as Jacob Kupp of Orlando FL and members of the National Association of Realtors acknowledge that the outlook for commercial real estate is not as poor as it appeared earlier in the pandemic. It is expected that demand for retail and office space will fall over the next year, as offices have continued with work from home practices and citizens have been visiting brick-and-mortar establishments less amidst the current landscape. Still, Jacob Kupp realizes that some employers for industries that are not currently working remotely (or may begin in-person work schedules soon) will be on the lookout for larger office spaces. These larger offices will accommodate social distancing measures much easier than smaller spaces are able to.
Lower Inventory of Median Priced Homes
Jacob Kupp of Orlando FL acknowledges that listings and pending sales have begun to increase after taking a hit during the beginning of the pandemic, but both are still down when compared to a year. The inventory shortage in Central Florida has made the landscape a seller's market especially for homes within the median value. The median list price of a home in Orlando Florida was up 7% in May of 2020 when compared to May of last year and is still on the rise. Experts say that homes that are priced fairly in this market will likely be sold fast, and if a seller were to list in this market they could expect offers within a week or even less. While Jacob Kupp of Orlando FL recognizes that there is an inventory shortage for homes within the median and above, there is notably an oversupply of houses within the $1 million-plus market. This could be linked to a few potential reasons, such as buyers being less likely to buy a home over the median price range sight unseen when compared to lower priced housing options.