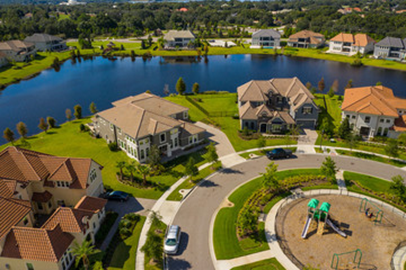 Jacob A. Kupp of Orlando, FL has spent much of the past year studying the impact the COVID-19 pandemic has had on his area's real estate market. Central Florida, like many other areas, has reported a sustained growth in real estate demand since the beginning of the health crisis. This has been to the benefit of sellers looking to take advantage of the booming real-estate market. While these developments in the market have been great for those participating in the seller's market, there are a host of complications that this growth in demand can have for individuals looking to buy. Here, Jacob Kupp of Orlando, FL discusses what the housing boom means for buyers and what they may need to do to remain competitive when purchasing.
Low Inventory
According to an estimate from the Orlando Regional Realtor Association, 5,394 homes were on the market in January of 2020. January of 2021 marked a decrease in this figure, with just 2,592 available for Orlando home buyers. Jacob A. Kupp of Orlando, FL notes that this decrease in inventory has several implications for families that are exploring the real estate market at this time. One of the biggest is that potential buyers may end up compromising on what they are looking for in a house to make a quick decision, as houses that go up for sale are receiving offers almost immediately. The low inventory can affect homeowners that are looking to sell their properties as well, Jacob Kupp of Orlando FL reasons. This is because, with houses selling quickly, they will need to ensure that they can secure a place to move after the sale of their property.
High Competition Among Buyers
Linked to the low inventory of available houses in the Central Florida area, Jacob Kupp of Orlando FL notes that there is an extremely competitive environment in the real estate sector. Those that are looking to buy a house in Central Florida will need to have documents such as their pre-qualification letter ready to even be considered by sellers. Many properties have multiple offers, and this means that there is additional competition for buyers- meaning that they lack the leverage to negotiate costs. All the factors contributing to Central Florida's booming real estate market ensure that buyers need to be ready to move quickly when exploring real estate, and this may lead to some compromises along the way. For some, the location and surrounding areas of properties may play more of a role in the decision to buy versus factors such as the layout or design of the home.
What is Fueling the Demand in Floridian Real Estate?
Jacob Kupp of Orlando, FL speaks to the fact that there are several reasons for the sustained growth in demand for Central Florida's real estate. Perhaps that largest reason for the growth is the migration of homebuyers from high-tax and high cost of living areas. Some of these individuals are tired of things such as high-income taxes, snow, or the handling of the COVID crisis in their home areas. In response to some of the factors the pandemic has introduced to real estate, Jacob A Kupp of Orlando, FL recognizes that businesses and individuals are on the lookout for property in areas that are less dense and boast a lower cost of living.